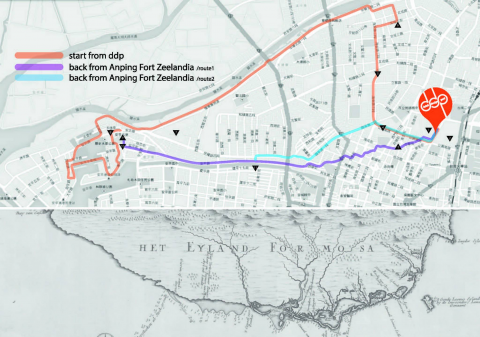 Taiwan has a burgeoning interest in design, so it is not for nothing that Taipei will be World Design Capital 2016. The Dutch Design Post (DDP) is a platform to promote Dutch design on the international stage.
Now that mass production has shifted to Taiwanese factories in China, Taiwan is concentrating on innovation and high-quality production. This relatively small island with a high concentration of business enterprises presents opportunities for Dutch designers. Are you a designer interested in manufacturing in Taiwan? DDP can help you prepare for the trip, facilitate matchmaking, assist you during your visit, and provide aftercare in order to maintain freshly established relations. DDP also offers residential accommodation in Tainan.

You can read about the application procedure via the 'How to apply' button at www.dutchdesignpost.com. The Dutch Design Post is being supported in the context of the Open Call: Exploring opportunities for internationalization.